Thomas Edison, Charles Batchelor
and the Metropolitan Elevated Railroad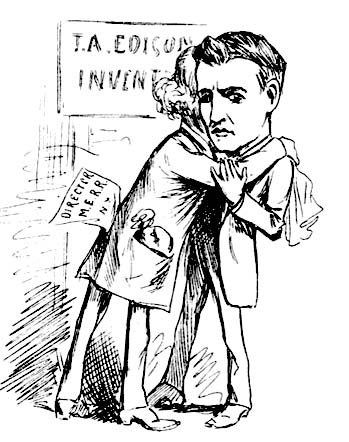 Thomas Edison did a curious thing following his heralded invention of the phonograph—he turned one of his phonographs into a phonautograph! He was unaware of Scott de Martinville's machine during his phonographic experiments in 1877. But upon his commission in 1878 to study the objectionable sounds eminating from the Metropolitan Elevated Railroad (MERR) in Manhattan, he tasked Charles Batchelor to retrofit a phonograph to trace waves on lamp-blacked paper which could be visually examined. He told the New York Herald that "the principle [of the phonautograph] is the invention of Leon Scott, of France…. By the additions which I have attached for this purpose we are enabled not only to record all the sounds but to analyze each particular sound and tell the working condition of every section of a railroad."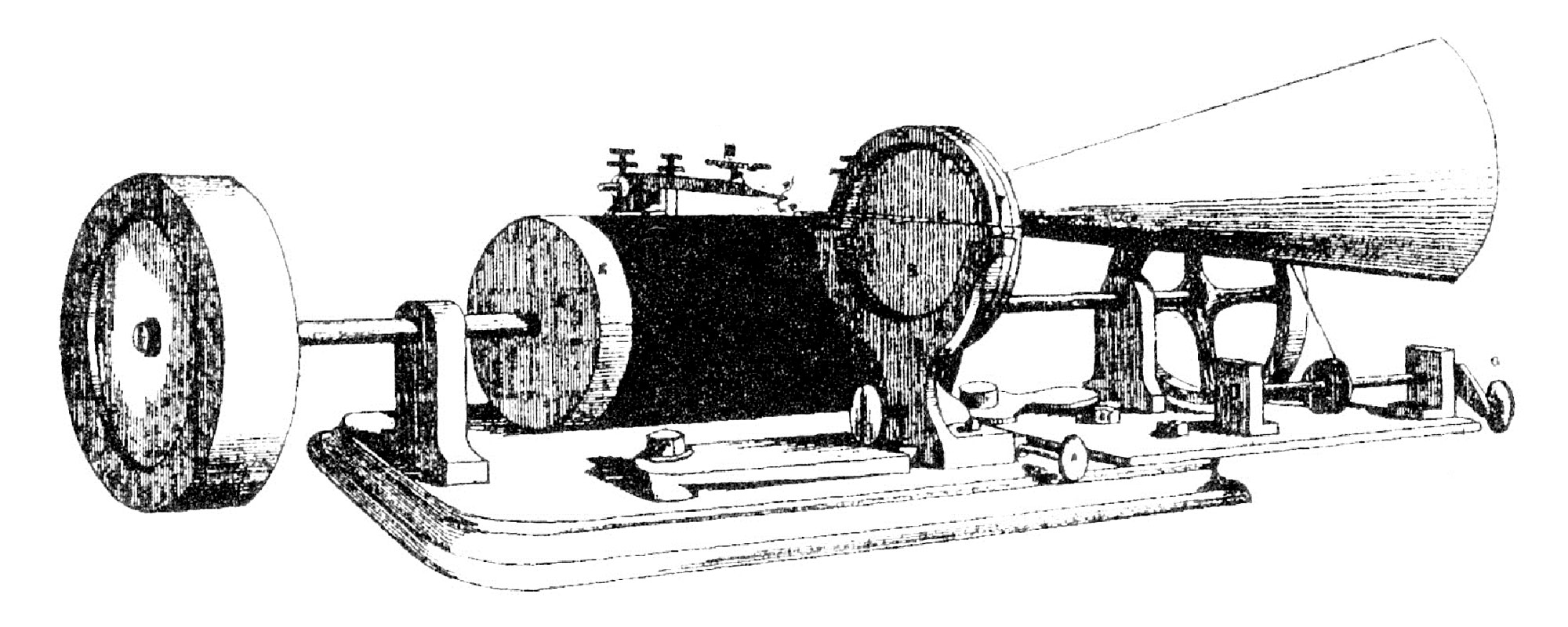 Nineteen MERR recordings survive at the Thomas Edison National Historical Park in New Jersey. These were the first phonautograms that First Sounds helped to preserve, and they were the first that David Giovannoni and Earl Cornell educed (December 2007). The procedures developed by Giovannoni and Cornell to make Edison's phonautograms audible laid the groundwork for their rapid eduction of Édouard-Léon Scott de Martinville's "Au Clair de la Lune" in March of 2008.
Two weeks later, First Sounds premiered their playback of both the Edison-Batchelor and Scott de Martinville phonautogram in an historic presentation at the Association for Recorded Sound Collections (ARSC) conference at Stanford University. However, the drama of hearing a voice recorded 17 years before the invention of the phonograph totally eclipsed press and public attention to Edison's MERR recordings—at the time the earliest American-made sounds that could be heard. For the first time in 130 years Edison found himself in Scott de Martinville's shadow! And in that shadow the MERR recordings remain as they await our attention to make all of them audible.
Play Metropolitan Elevated Railroad from 40 feet away (September 1878)
We believe this excerpt begins and ends with vocalizations, probably made for adjustment and testing, with three specimens of noise in between—from passing trains, from the trestle, or both. Pitch fluctuations are due at least in part to the irregular recording speed.
Resources
Phonautograms Made for the New York Metropolitan Elevated Railroad in 1878
Batchelor's Laboratory Notes are reproduced in First Sounds' documentation of our preservation work with the Thomas Edison National Historical Park.
First Sounds premiered its eduction of an Edison-Batchelor phonoautogram at the 2008 ARSC plenary session Let There Be Sound: Rediscovering the Wonder of Sound Recording.